Fencing Installations Tulsa Oklahoma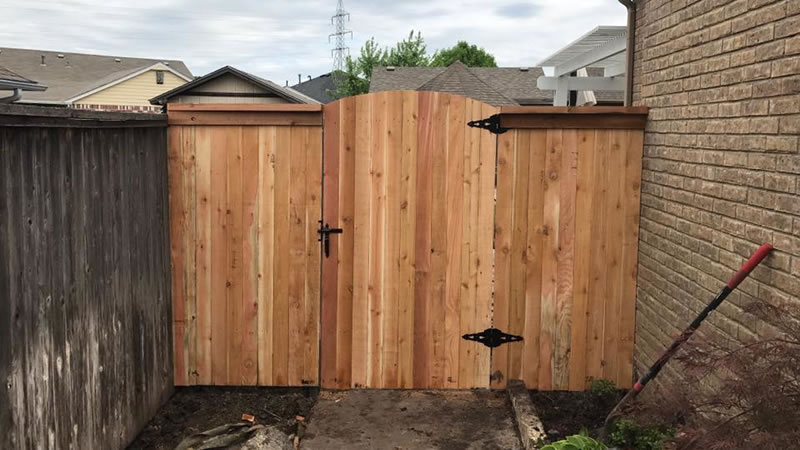 Our Tulsa Fence team is an exceptional staff, and their acute attention to detail is what you need to get your new fence installed. We offer a range of high-quality fencing products designed to fit your specific needs. You'll also get competitive pricing. Fencing experts will meet with you one-on-one and provide accurate estimates for your project. From knowing the building codes around each municipality to what fence products fit your job best, the professionals at Guier Fence Company will manage the process from start to finish, ensuring your total satisfaction.
The type of fence you choose will not only play a key role in your home's exterior design but also provide one of the most important benefits of all households security. A professionally installed fence gives every homeowner that real sense of home we all desire. Fencing, whether it be wood, chain link or wrought iron, will significantly affect your home.
Types Of Fencing We Install In Tulsa, Oklahoma
Aluminum fencing
Wood fencing
Wrought iron fencing
Chain link fencing
Aluminum Fencing
One of the most basic and attractive fencing types is aluminum. While it does not provide the amount of security many homeowners look for in a fence, it's relatively maintenance free and can essentially seem like any other type discussed in this article. The only major decision will come during installation when you choose to paint and decorate it. However, along with the security, it's not as strong as you may think.
Wood Fencing
Wood is the most popular fencing type across America. Not only does it give homeowners a sense of privacy with the height wood fencing provides, but they are also one of the more attractive options on the market. They offer homeowners a warm and welcoming feeling and without the headache of breaking the bank. Beware that the height and size of your fence will significantly impact the price. The more lumber you need, the more expensive the project will be. On top of that, like all fences, they take a while to install. Therefore, a smaller barrier will be cheaper than a larger one.
On the plus side, wood fences can easily last the lifetime of your home. Just like hardwood floors, the quality of your wall will significantly depend on the type of wood you choose. You have plenty of options to chose.
Wrought Iron Fencing
When you see homes with funky designs on top of their fences, often, those homeowners chose a wrought iron fence. While wrought iron fences are both durable and beautiful, they do require constant upkeep. If you want to maintain its beauty, wrought iron fences need to be sanded or repainted every two to three years.
Furthermore, going back to the security portion of the conversation, wrought iron fences are not popular choices for the more conservative homeowner. On top of that, wrought iron fences are custom made.
Chain Link Fencing
Chain link fences do not add much privacy to the home but perform the other essential functions of a chain link fence quite well. Homeowners, as well as school administrators (very popular), will be delighted to know that they are cheap, durable and need very little maintenance (like many of the other options).
Often, homeowners add the right amount of shrubbery, flowers, vines or even privacy slates on the outside of chain link fence. Not that this would add any more security to your home, but it would add a pinch of privacy. Any homeowner can cut off their neighbors' views with a little bit of creativity.