Holiday Lighting Installations Tulsa Oklahoma
Save 10%

On Installs Completed By November 15th 2023
Cannot be combined with any other offer.  No cash value.  Please mention this coupon when you phone our dispatch.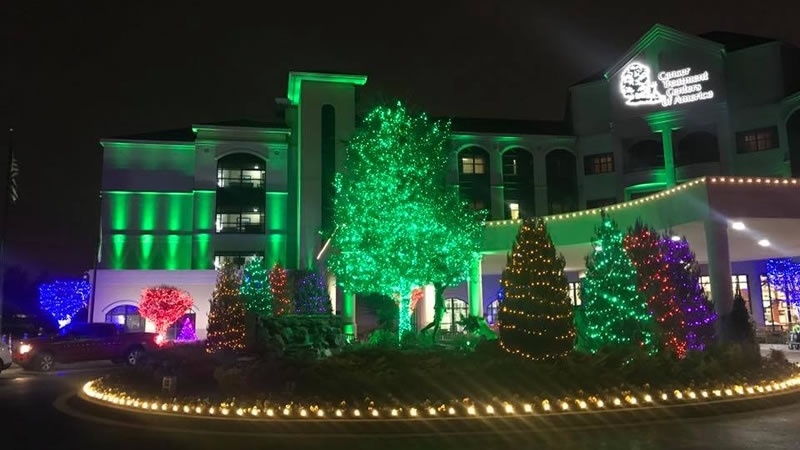 Holiday Lighting Installations Tulsa Oklahoma
Have you ever gone sightseeing around Tulsa looking at the Christmas lights? Do you ever think about what it would if your own home or building looked that fantastic every year?  Beautiful lighting displays during the holidays take a lot of thought, time, and effort to get going.  If you'd love to have a beautiful light display around your home or property during the holidays, we can help!
Perfection Outdoor Solutions is a landscaping contractor based out of Tulsa, Oklahoma and serving Tulsa and Rogers County.  We specialize in the design and installation of beautiful holiday light displays for residential and commercial clients.  Whether it's your private residence, a public space, or a business storefront, Perfection Outdoors can create a holiday lighting display to fit your needs.
How Does It Work?
That's a great question!  And the answer is why our holiday lighting service keeps growing every year.  We make it so EASY!
We will custom measure your home or building, to ensure your lights fit perfect on your roofline.
We can provide you with several color options.  If you're a commercial client, we'll try and match your branding.
We keep and store your lights in the off-season.  They won't be taking up space at your place!
We use all LED lights to reduce power consumption, they are more radiant, and they last much longer.
Our store them, install them, and take them down without you lifting a finger!
Check Out Some Of The Properties We Install Holiday Lighting On
Ready To Hire Us To Handle Your Holiday Lighting?
We'd love to create a beautiful holiday light display on your property this year.  We'll measure your home or building carefully so the lights follow tight clean lines, we'll work with you to come up with a good design and color display.  We'll provide all the lighting, the storage, and the labor to put them up and down during the holidays.
If you'd like to get the process started then please give us a call (918) 984-7336 or fill out our online contact form and we'll get back to you right away (usually the same day).