Yard Clean Up Tulsa, Oklahoma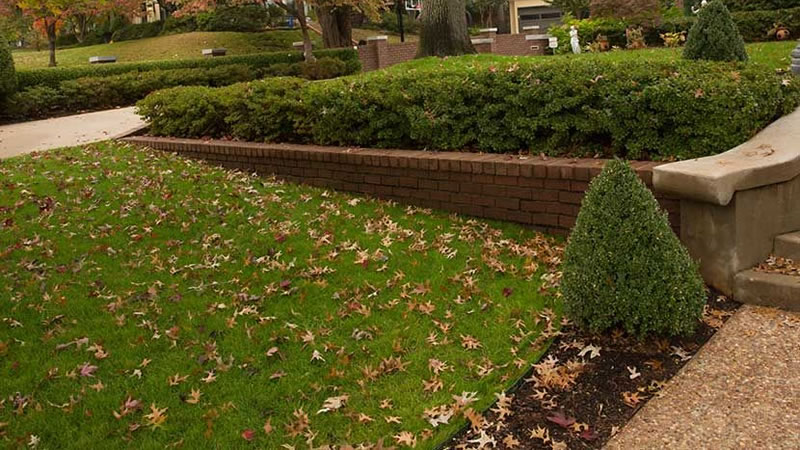 Yard & Garden Clean Ups Tulsa, OK
We offer Seasonal clean up services for your property
Overgrown and overrun gardens, knee high grass, out of control shrubs, trees, and hedges, leaves and organic debris piling up, it can all be overwhelming for a property owner.
If your property has been neglected for some time it probably needs some professional help.  Most property owners don't want to handle it on their own because they just don't have the time or the proper equipment and they really just don't even know where to start.
Perfection Outdoor Solutions is a landscaping contractor based out of Tulsa, OK and serving both Tulsa County and Rogers County. We specialize in seasonal yard and garden clean up services either as part of our regular landscape maintenance programs or as a standalone service for residential and commercial customers who need our help getting their property back into a manageable state.
Why Do You Need A Yard Clean Up?
Has your property been neglected for some time?
Are you an absentee owner and can't maintain the property?
Are you getting the home cleaned up and ready for sale?
Do you have renters that just moved out and never cared for the property?
Do you have leaves and other debris taking over your lawns and garden beds?
Has there been a recent wind storm in the area that has created a big mess?
If your yard needs a good clean up we're more than happy to help you get your property back into a manageable state.
Yard Clean Up Services Can Include:
Spring yard clean up
Fall yard clean up
Garden bed clean outs
Re-establishing lawn and garden edging
If you'd like to schedule a consultation with us to discuss your property or lawn and garden clean up we'd be happy to meet with you.  Please call (918) 984-7336 or fill out our online form and we'll get right back to you.