Landscaping, Lawn Care & Irrigation Service In Bixby
Landscaping, Irrigation, Lawn Care & Property Maintenance In Bixby
If you're looking to hire a landscaping company to design, install and take care of the landscaping, lawns, and gardens on your property we're glad you've found our website!  There are many different landscaping companies to choose from in Bixby we just want to show you why we're one of the best!
Perfection Outdoor Solutions is a landscape construction and property maintenance contractor serving Bixby. We specialize in providing landscaping services, lawn care, and property maintenance for residential and commercial properties of all sizes. Whether you want to have a new backyard oasis built or you have an intricate landscape you need someone to maintain or large lawn areas you always want looking great, our team of dedicated professionals will be able to help!
Before & After Photos Of Our Work
Slide The Images Side To Side To See The Results Of Our Work!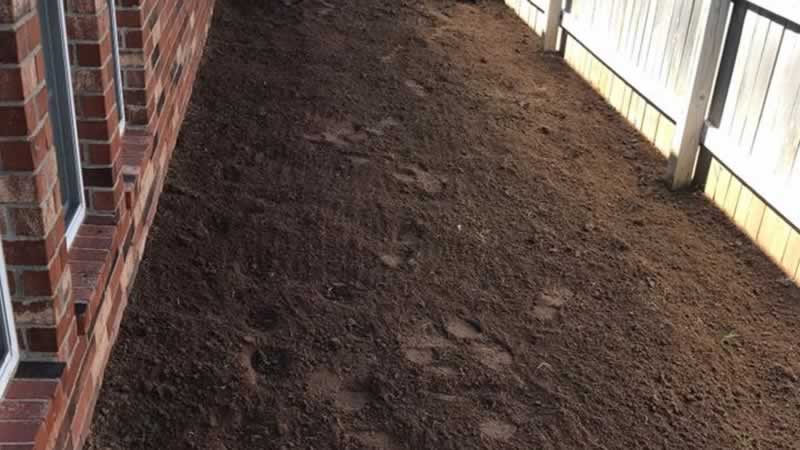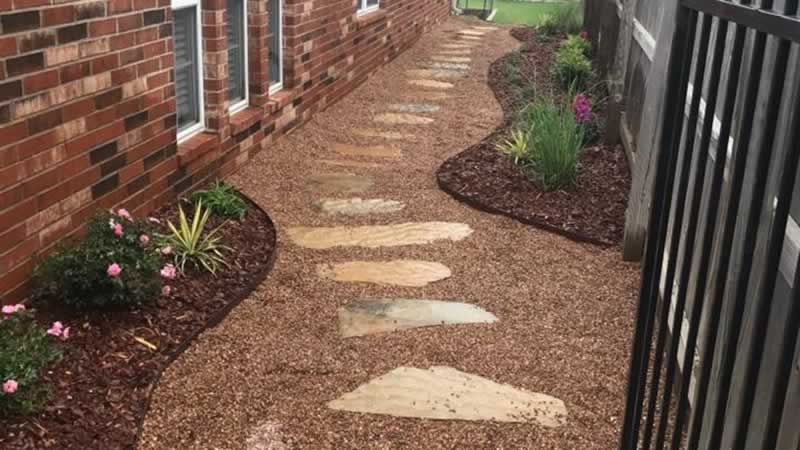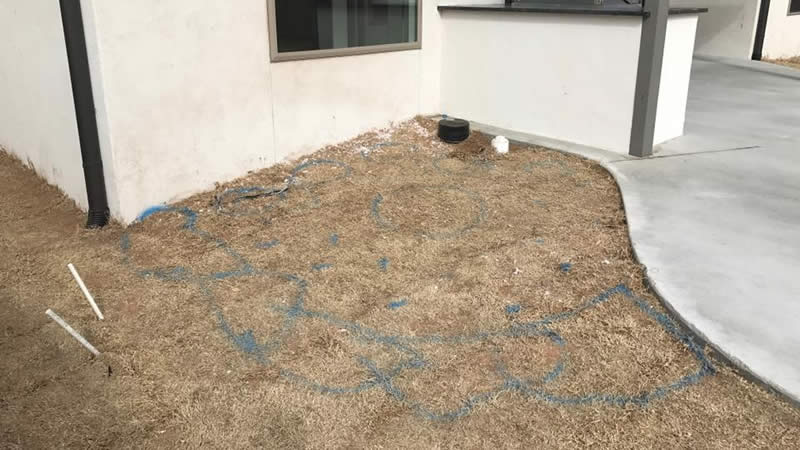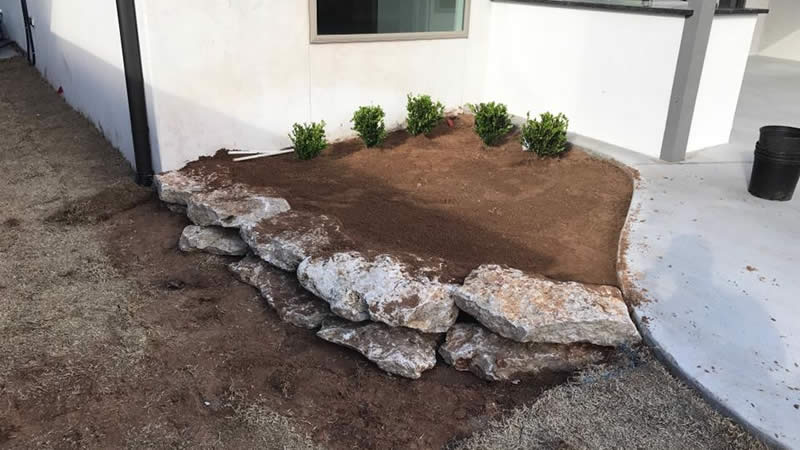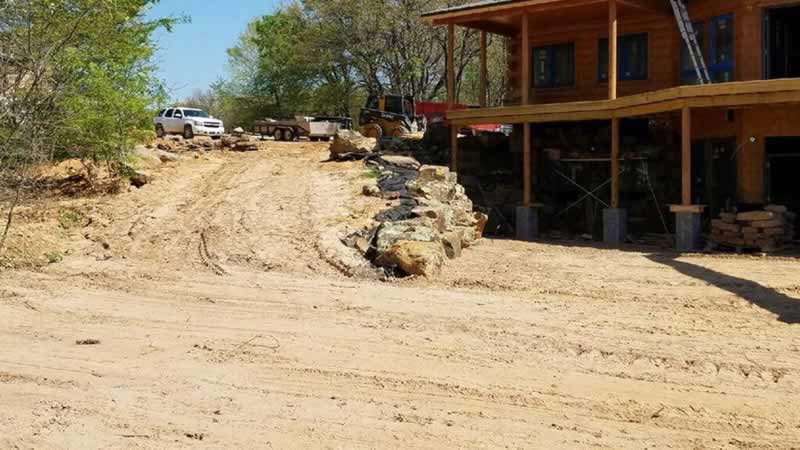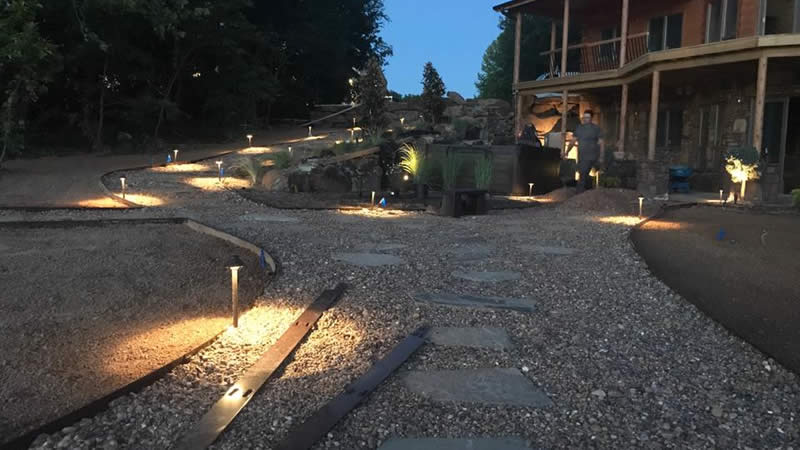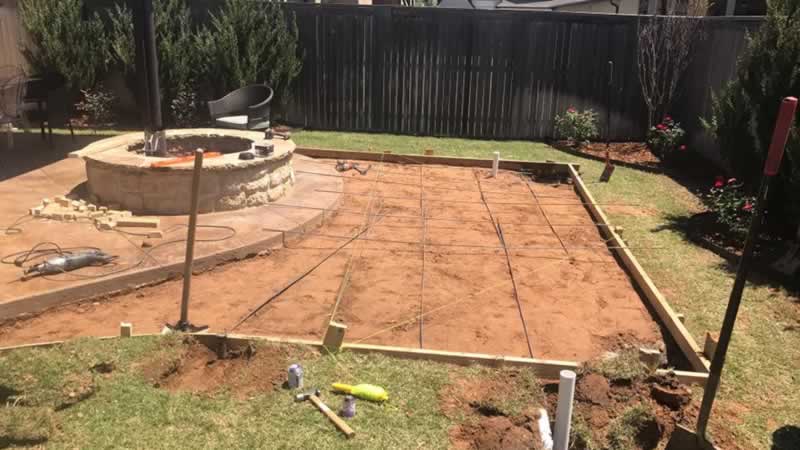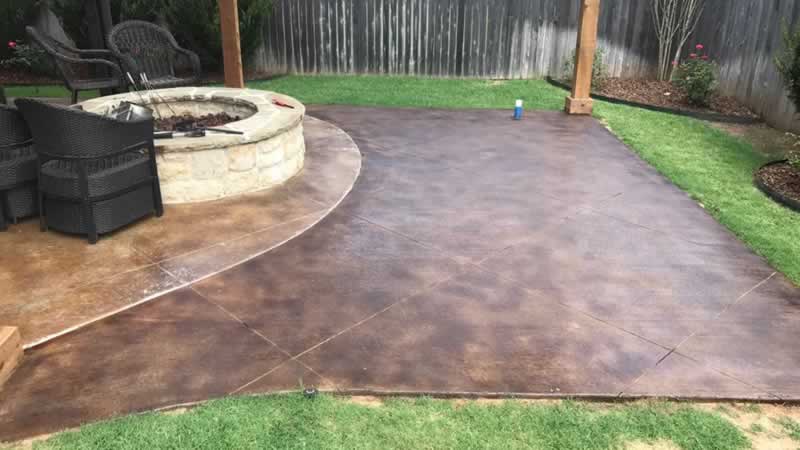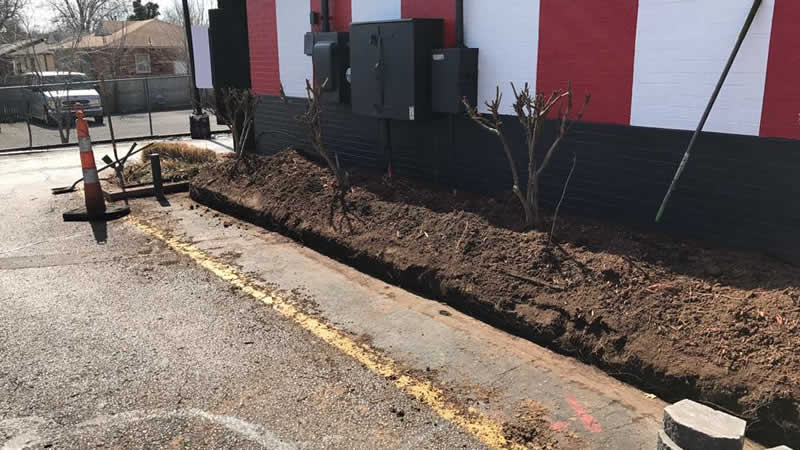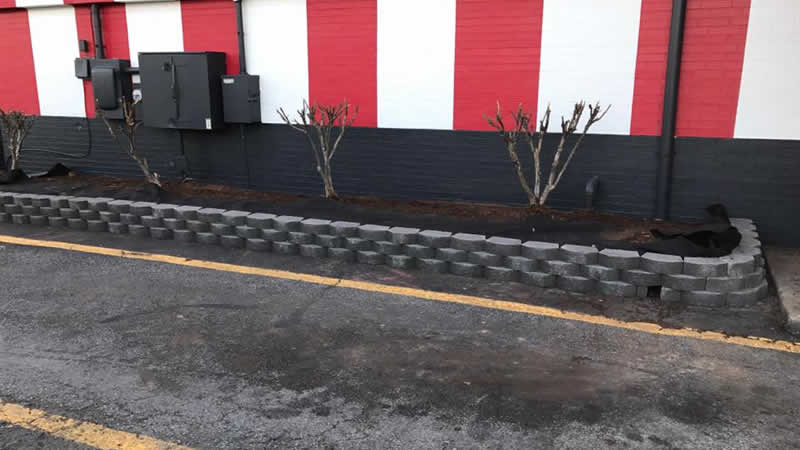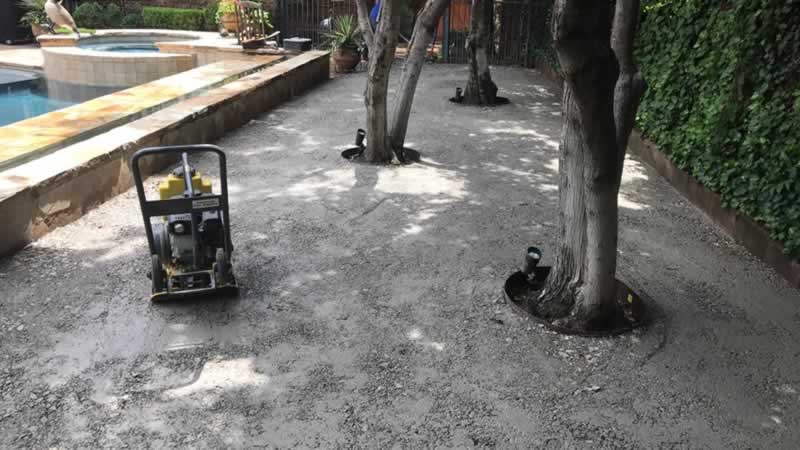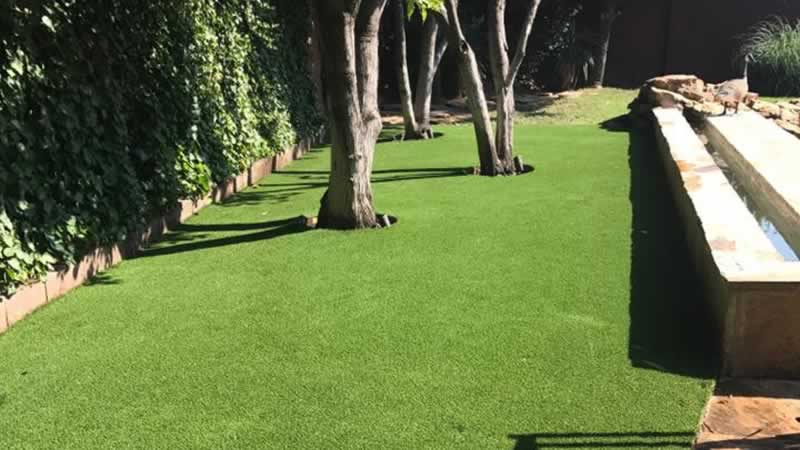 More Photos Of Our Work
Click On Any Image To Enlarge It
Why Do You Need A Professional Landscaping Company?
Do you need to install new landscaping such as a patio, retaining wall or water feature?
Do you want to renovate or makeover your existing front or backyard landscaping?
Do you need help coming up with a beautiful, low maintenance, landscape design?
Do you need to hire a new company to maintain your lawn or landscape?
Are you embarrassed by the appearance of your property and you want a change?
Landscape Design Bixby
We all want a beautiful landscape but sometimes when we take a look at our property it's so overwhelming we get paralysis by analysis.  There are so many possibilities, but how do you know what's going to be right for your property and also right for your budget?  What about plant selection? What about dealing with a slope, or with poor drainage?  What about those shady areas where nothing seems to grow? These are all things that need to be considered when designing your landscape and is the reason why so many homeowners turn to the professionals for help.
We offer complete landscape design services based on our years of landscaping experience.  We can design your complete front or backyard landscape right down to the gardens and what will be in them, hardscape elements such as patios, walkways, and retaining walls, landscape lighting, and more.
Landscaping design
Garden design
Front yard landscape design
Backyard landscape design
Landscape lighting design
Using design software we can provide renderings of what your landscape will look like when you decide to implement our plan.  Whether you want to makeover just your front or backyard, a single garden area, or your entire property, our design team can meet with you, walk your property, discuss your needs and budget and come up with a plan to transform your landscaping into a beautiful, private oasis for you, your family, and your guests to enjoy.
Hardscaping Services Bixby
Hardscaping are the elements of your landscape that are "hard" or not natural.  This could be items like a brick or paver patio, your driveway, a block retaining wall, a deck or pergola, and more.  Hardscapes are generally more expensive to install but they also offer very low-maintenance requirements and when properly installed can easily last a lifetime.  We specialize in designing and building beautiful hardscapes for our clients.
Whether you need to rebuild a failing retaining wall, remove and replace an old patio, or you want to landscape a new-to-you property we'll be able to come up with low-maintenance solutions that can fit within your budget.
Hardscaping Services We Provide:
Professional Lawn Care Bixby
A beautiful looking lawn isn't an accident or luck.  It's usually the result of a professional lawn care company (or a homeowner with extensive knowledge and time) to keep it looking great.  We offer professional lawn care services for both residential and commercial properties throughout Bixby.  Using our professional grade equipment and our extensive experience caring for lawns of all sizes we'll be able to give your lawns that nicely manicured professionally cared for appearance.
Our lawn care programs include:
Weekly lawn mowing
Trimming around your lawn edges
Blowing off all hard surfaces and garden beds of clippings.
Re-edging the lawn as needed
Seasonal fertilizing and weed control
Landscape & Property Maintenance Bixby
Do you have an intricate landscape surrounding your home?  Do you manage a busy HOA, townhome or condominium development?  Maybe you manage a small strip mall, office building, or other commercial or public property with a landscape you want to keep in great shape?  If you want your landscape to look great year-round you need a reliable, professional, landscaping company to maintain it.
Our Landscape Maintenance Can Include:
Regular and seasonal lawn care
Bush, tree, shrub, and hedge trimming
Mulch delivery and installation
Leaf collection and removal
We'll work with you to come up with a landscape maintenance plan specific to your property that can address your properties seasonal needs so it'll always look it's best all year round.
Sod Installation And New Lawn Installation Bixby
If you'd like to have a new lawn installed or restore an existing lawn that is beyond repair then sod is an excellent choice. We specialize in the installation of new lawns using sod. We can properly grade and level your property, organize the installation of an irrigation system, and lastly roll out the new sod so you can have a beautiful new lawn in a matter of days and not weeks.
Sprinkler & Irrigation System Services Bixby
We specialize in everything sprinklers and irrigation.  Whether you need a new multi-zone lawn and garden sprinkler system installed or you want to upgrade (retrofit) an older system with new, more efficient spray nozzles and a wireless controller, or you'd like to repair an existing sprinkler system that is broken or malfunctioning our team of sprinkler specialists can help.
Older sprinkler system upgrades and retrofits
Sprinkler system repairs
Replacing sprinkler heads and spray nozzles
Sprinkler valve replacements
Sprinkler control box replacements
Fall sprinkler system blow outs
Choose Perfection Outdoor Solutions In Bixby
At Perfection Outdoor Solutions we treat our clients as partners in this business. We see to it that in every project we handle, we build meaningful, lasting relationships with everyone we serve. When you partner with us, you choose a company that:
Is fully-licensed and insured.
Has a solid reputation for friendly, skilled, and timely service.
Provides expert skills and the highest quality workmanship.
Offers fair pricing and timely results.
Is a locally-owned business and we know the neighborhood inside out.
Contact Perfection Outdoor Solutions today, and we will provide you with a complete solution for all your landscaping and lawn care and property maintenance needs. Call us now at (918) 984-7336 and get a FREE estimate on your lawn and/or landscaping project!